Tribute to Rabbi Brovender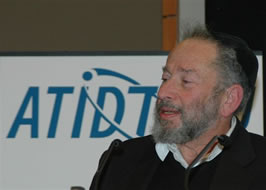 Evening of Tribute to
RABBI CHAIM BROVENDER
Marking 40 Years of Teaching Torah in Israel
Tuesday Evening, June 12, 2007 / 26 Sivan 5767 at 7:00 PM
The Jerusalem Pearl Hotel, Jerusalem
Note new location -- map here.
Download the program and response card here
.
In 1967, following the Six Day War, Rabbi Chaim Brovender began teaching Torah to young people in various venues in Jerusalem. In 1976 he launched Yeshivat HaMivtar for men and Michlelet Bruria (later known as Midreshet Lindenbaum) for women - unique institutions which have educated thousands of students for decades. In 1985 these institutions joined with Ohr Torah Instututions. In 1999 Rabbi Brovender founded ATID to help train the next generation of leaders for Torah education.
Join us as Rabbi Brovender's students and teaching colleagues from these past forty years pay tribute to this remarkable Rosh Yeshiva, his career, and his vision for Jewish education.
Please forward this information to other students and colleagues of Rabbi Brovender. To submit a written appreciation or reminiscence of Rabbi Brovender, to be included in the Tribute Book, email
rcb.tribute@gmail.com
by May 10.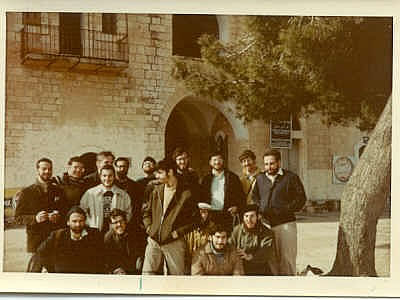 Rabbi Brovender (on right) with students from 1972.
Submit your photos
from the "old days" for inclusion in the special presentation.
All proceeds from the evening will benefit
Keren Chaim ve-Chesed
, the
tzedaka
fund Rabbi Brovender has long administered for the needy and for yeshiva scholarships.